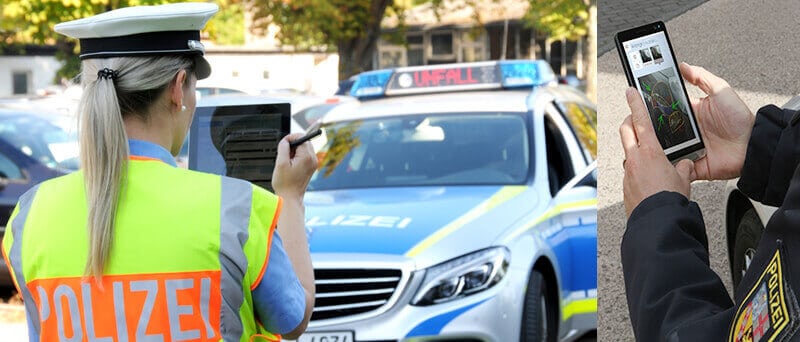 On November 16th and 17th, 2016, the German Federal Government's 10th National IT summit will take place in Saarbrücken. Chancellor Angela Merkel, representatives from business and science, and many federal cabinet members are expected to attend. The platform of »Digital Administration and Public IT« will include a presentation of a project for mobile police work and digital data collection regarding traffic accidents.
A groundbreaking Proof of Concept for the digitalization of police work
Each year, the Saarland Police record about 33,000 traffic accidents. In order to take administrative duties out of the hands of emergency personnel, this proof of concept in mobile policing evaluated the potential for optimization using mobile digital tablets and standard technologies. The software of choice for digital data collection was HybridForms Police by icomedias, a form solution. This proof of concept (POC) for mobile policing is a collaborative project between the Ministry of Interior and Sport, the State Police Board of Saarland, the German Research Center for Artificial Intelligence (DFKI), the Landesbetrieb Daten und Information (LDI) Mainz, Microsoft Germany, Avanade/Accenture, and icomedias with the Saarlouis Police Department. The DFKI has accompanied the test phase scientifically with its comprehensive potential analysis of efficiency enhancements and its analyses of user acceptance. The results will be presented to the public at the National IT Summit.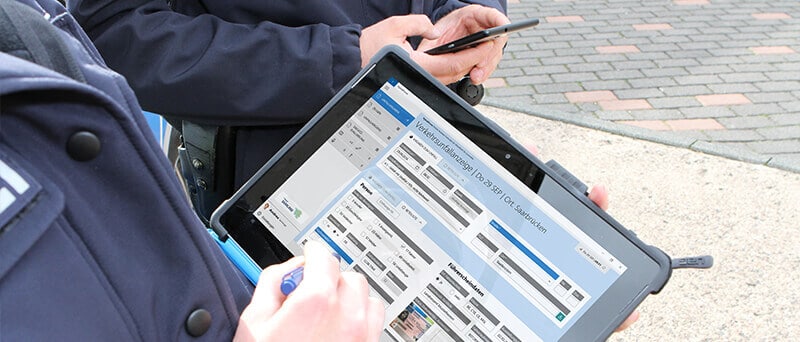 The 10th National IT Summit in Saarbrücken
The National IT summit is being organized by the German Federal Ministry of Economics. It is the Federal Government's central platform for digitalization and current developments in mobility, digital governance, and IT security. This year's events in Saarbrücken will focus on innovative projects and technologies for networking in digital society.